Linking Indy Women Presents: My Best Friend's Hair
August 29, 2012 @ 5:30 pm

–

7:00 pm
Linking Indy Women Presents: 
My Best Friend's Hair
Guest Speakers: Janell Shaffer CEO and Founder
Danielle McDowell CMO and Co-founder of
My Best Friend's Hair
 Whether you're searching for a new hairstylist, love the one you're with, or need some styling or product recommendations, My Best Friend's Hair is for you! Find the best hairstylists from New York salons to Los Angeles salons, the hottest hair trends, or the perfect shampoo for your tresses.

They harness consumer reviews and the next generation style book to revolutionize how people discover the best decisions for their hair.  

The company launched in July 2011 and enables users to find the perfect hairstylist to meet their specific needs with the ability to browse reviews, photos, and information about local hairstylists. It offers hairstylists and salon owners the opportunity to attract new clientele with positive word of mouth advertising that is spread through these reviews as well as searches that direct the client to the stylist. It is the premier source for hair decisions.
Janell  Shaffer is the founder of MyBestFriendsHair.com. She directs and oversees all aspects of the Company's planning, objectives, and growth strategies. As the founder of the Company, Janell has built a highly effective and nimble team to execute her vision of being the online destination to discover a perfect hairstylist. Janell is driven and intelligent and her proven track record shows that she's able to take a goal and deliver results that exceed expectations.
Danielle McDowell is chief marketing officer and co-founder of MyBestFriendsHair.com. She directs and oversees all aspects of marketing for the company. Her focus includes market positioning, competitive strategies, both stylist and consumer campaigns, program planning, and national launch planning and execution. Danielle is experienced in working with high-tech start-ups. She was identified for this position because of her wide degree of creativity and latitude in marketing high-tech startups.
Come join us to hear the inspiring journey of how Janelle and Danielle launched a successful startup in Indy!
See you soon,
LIW
  Agenda
5:30     Informal Networking
6:00     Welcome Guest Speaker Molly Chavers
6:30     Facilitated Q & A Closing Remarks
7:00     Adjourn
Sponsored by: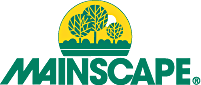 The mission of Linking Indy Women is to connect women looking to inspire or be inspired through building business relationships with one another.