Linking Indy Women Presents: Going Scared, Getting a Book Deal and Living as a Multi-Passionate Woman
November 21, 2018 @ 7:30 am

–

9:00 am
Linking Indy Women Presents: Going Scared, Getting a Book Deal and Living as a Multi-Passionate Woman

GUEST SPEAKER: Ericka Andersen, Author and Digital Marketing Director at the Independent Women's Forum

Ericka Andersen is an Indiana native and freelance writer who also serves as the Digital Marketing Director at the Independent Women's Forum. Her first book, "Leaving Cloud 9: The True Story of a Life Resurrected From the Ashes of Poverty, Trauma and Mental Illness" was published by Harper Collins in 2018.
She lived in Washington, DC for 10 years before moving back home. She previously wrote for, and was the Digital Director at, National Review magazine. Prior to that, she was the Digital Manager at the Heritage Foundation and worked in communications for Vice-President Mike Pence at the GOP Conference. She is an editor for "Bright," a daily newsletter for women and writes for a variety of online publications. Ericka volunteers with Big Brothers-Big Sisters, enjoys running half-marathons, doing CrossFit and eating anything with dark chocolate and peanut butter.
She attended Indiana University. She lives in Indianapolis, Indiana, with her husband and two children, who are 2 and 7 months.
EVENT AGENDA
7:30am     Coffee & Bagels! 
8:00          Welcome Guest Speaker, Ericka Andersen

8:30          Q & A
9:00         See You Next Time!  
OUR SPONSORS: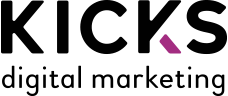 At LIW, our mission is simple: we inspire women by sharing personal stories and connecting.